About Queenstown Cat Rescue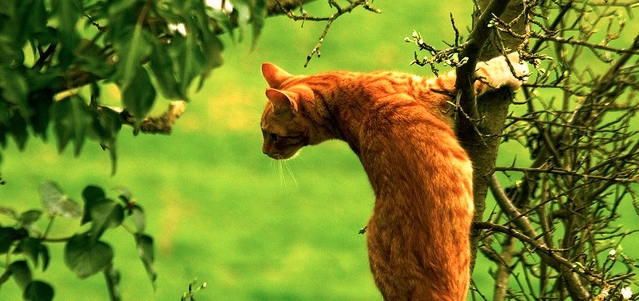 Queenstown Cat Rescue is an independent Charitable Trust dedicated to caring for stray and abandoned cats in the Wakatipu District. Their focus is to reduce the stray cat population by using the "Trap-neuter-return" (TNR) method. Cats that are unable to be socialised and re-homed are de-sexed, vet checked, ear tipped for identification and returned to their original environment. A daily feeding program is then put in place for these cats where enlisted volunteers  take care of them. Cats that are socialised or are young enough to be socialised are uplifted, vet checked, de-sexed and micro chipped and are then fostered in preparation for adoption to a permanent home.
Rules for Adoption:
Queenstown Cat Rescue asks for an adoption fee for all cats and kittens. The adoption fee covers de-sexing, de-worming and micro chipping.
Queenstown Cat Rescue will ask a number of questions before adopting a cat out:-
Can you offer the cat a forever home? Cats can potentially live for 15-20 years.
Are you aware of the needs and ongoing costs of caring for a cat? Feeding a cat can cost more than NZ $10.00 a week. Not including items, such as a litter tray, toys, bowls and vetinary costs. Your cat should be visiting the vet at least once a year for check-ups and vaccinations. Other health measures include de-worming. There can also be unexpected vet bills when the cat is sick or injured.
Queenstown Cat Rescue do not have a cat shelter, but have a number of volunteers who manage jobs that involve trapping, transporting cats to the vets, fostering, cat feeding programs and fundraising.
Queenstown Cat Rescue promotes all animal welfare and supports other local organisation's which work towards the same goals. We advocate for de sexing of all companion and stray cats.
Queenstown Cat Rescue is funded by donations from all public sectors and their on going support is hugely appreciated. If you would like to become a sponsor, donate or volunteer then please feel free to contact us for any details.